Meet the Team
Michael Hughes (C.H.M. B.C.S. D.M.H. D.M.N)

Dennis Daly


Background
Due to a family illness many years ago, Michael passionately immersed himself in becoming one of Irelands leading experts in natural / complementary medicine as alternative treatments for disease and sickness. His initial focus was the study of nutrition, especially the benefits derived from natural foods and the positive impact they can have on strengthening the immune system. He was also driven to become an expert in herbalism, the use of natural plant-based remedies to treat common ailments suffered by people throughout Ireland. 

Education & Qualifications
In 1991 Michael studied Nutrition at The School of Natural Science under instructions Dr. RH McCormick DPM. BSc. (Hons) Pod. In1992 he studied Herbalism under the instructions of Dr. PJ Murphy BSc (Hons). In 1994 he studied Homeopathic Medicine through the then Institute for Holistic Health (Kent, UK). In addition, in 1994 Michael also commenced four years training in clinical science (with a particular emphasis on anatomy) and was once again under the instructions of the eminent Dr.RH McCormick DPM. BSc. Pod
In 1996 and 1997 he graduated receiving his Certificates in Homeopathic Medicine and Clinical Science studies.
Michael regularly updates his training in all disciplines and also in the developments in the suite of Wegamed diagnostic devices. 

Clinic Development
In 1997 Michael set up a health-screening practice called "The Allergy and Treatment Clinic"
The clinic used a suite of the most up to date Health Screening devices developed in Germany by a company called Wegamed. This Company has developed, upgraded and brought to market amazing diagnostic equipment, the most popular being an amazing device called "Check Medical Sport". This device has the capability to scan the human body and detect any organ indicating ill-health or under stress in less than 10 mins. It will capture that information and print off a comprehensive personalised patient report. In his clinic Michael also installed other state of the art Health Screening equipment devices to check Cholesterol's (TC, HDL, LDL), Triglycerides and Glucose levels and print off a supplementary report in less than 5 minutes. Additional devices were also introduced to check on Blood Pressure, Weight, Height, BMI, Body and Visceral fat, Arterial Oxygen Saturation. (SpO2), Resting Metabolism (Kcal) and Skeletal Muscle Percentage Readings.
Over time additional clinics were established in Newry and in Dublin but unfortunately due to an unforeseen family incident, the clinic numbers had to be consolidated and so Premier Health Check was born in 2007. Over the years, the clinic has successfully built up a substantial patient base of over 20,000 patients who travel from all over Ireland and Internationally to attend his clinics, given his International reputation.

 

 

Background

Dennis Daly is originally from County Cork. From an early age Dennis was naturally drawn into the world of meditation and wellbeing, well ahead of the recent developments we have seen in personal wellbeing being promoted by individuals and companies. Dennis has always been passionate about personal development, growth and healing of humanity and the Earth we inhabit. He is a well-established, renowned and well-practiced Meditation instructor and teacher with a healing retreat Center in Co,Limerick.

Education & Qualifications
Dennis has trained and is qualified in numerous modalities. He holds a Diploma in Bio-Energy, a Master Teacher certification in integrated Energy Therapy, Certification in Matrix Energetics, the reconnection, and numerous other modalities including many years training in ancient healing techniques from native traditions around the World.

Practicing Expertise
Being a long-term practitioner of sitting and active meditations has given Dennis a profound understanding of human nature. His presence and experience as well as his humor is reflected through all that he teaches and shares, bringing a quality of relaxed wisdom and joyous creativity to his teaching style.
Dennis runs independent meditation and well-being clinics throughout Ireland and also delivers industry leading International seminars in Energy Medicine and Self-Empowerment techniques.
Specialising in Home Health checks for families dealing with a wide range of challenges from insomnia to fertility issues, relating to harmful energies in the family home which includes Geo-pathic stress EMF"s, land imprints and residual energy's and memories from previous times that can have an adverse effect on people's health and mood.
Dennis regularly consults with businesses and with the hotel and leisure center developers while also consulting with some of the countries top equestrian centers to ensure the Energy flows in fixed premises are in tune with its environment and surroundings.

The Meeting of Minds
As soon as Michael met Dennis the business partnership union was imminent. It was almost like the universe had worked its magic to put them together. Each party's complimentary skill sets would significantly enhance the attractiveness and reach of "Premier Health Check" therapies for patients. When afforded the opportunity Dennis quickly bought into Premier Health check and is blending his expertise in energy medicine with Michael's consultative expertise in cutting edge medical diagnostic device technology and nutrition to optimise the health and wellness therapies available to patients of Premier Health Check. 

 

 

 

 
Michael Hughes | Founder
Michael founded Premier Health screening clinic in 2007 and built up a substantial patient base given his vast expertise and International reputation in the medical field. With this knowledge and expertise he continues to guide the expansion of Premier Health Check Ireland.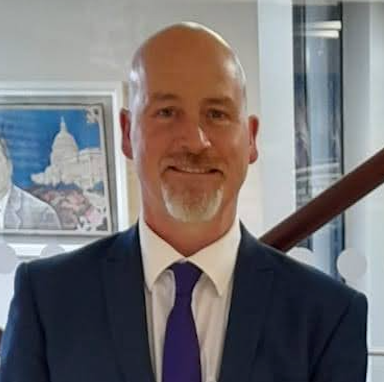 Dennis Daly | Director
Dennis joined Premier Health Check and is blending his expertise in energy medicine with it's consultative expertise in cutting edge medical diagnostic device technology and nutrition to optimise the health and wellness therapies available to patients of Premier Health Check.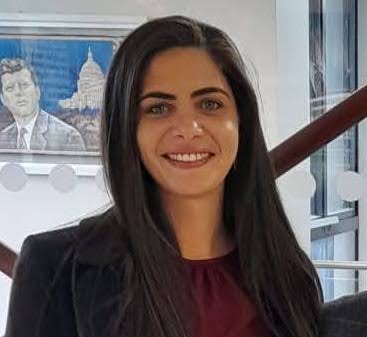 Nabila Abdulsalam | Director
Nabila joined Premier Health Check to assist with the growth and nationwide expansion of the company.
She is highly skilled in business operations and is extremely passionate about Health and Wellbeing and ensuring we can help as many people as possible Nationwide.